LifeWithMyDogs is supported by our audience. When you purchase through one of our links, we may earn a small affiliate commission.  As an Amazon Associate I earn from qualifying purchases. Your cost is not affected.
**********
Introduction / Background
Diseases play an integral part in the life of both humans and animals. Similarly, anxiety and stress not only affect humans but also affect animals. Anxiety then leads to damage to the health of both humans and animals. This article focuses on the treatment of diseases of animals.
In this article, we will discuss CBD's health benefits for dogs.
Living beings like humans and pets often suffer from various diseases and health problems. As a result of these ailments or health problems, animals tend to show behavioral changes. Often these indicate signs of health issues.
Experts and Pet Owners Notice These Health Issues and Look for Solutions
Research into the causes of their changed behaviors often leads to a need for solutions. People love their pets and want the best life for them. For most of human history, our canine friends stood by us. They show a true, faithful nature. And we enjoy their quick learning skills, sniffing quality, loving nature towards humans, and the ability to safeguard.
And many dogs work as service dogs, including medical alert dogs. Many more find their place as Emotional Support Dogs. Most dog owners believe their pets function as ESA, even without the actual title.
For ages, dogs have been an integral part of our society, and a lot of work has been carried out to treat the health problems of dogs and keep them healthy. Like other animals, dogs also can have different diseases dogs can gain stress and fear from any situation that can tremble their nerves, as in the case of other living beings. For example, if there is a sudden explosive noise or the sound of fireworks, it can twitch a dog's nerves and create palpitations in its heart due to panic.

According to medical health care centers of dogs throughout the world, dogs are very sensitive towards feelings and emotions. They get neurotic easily by a sudden change in their surroundings and even can be paralyzed temporarily. It is the nature of dogs that they generally don't express their pain.
This nervousness and fear can cause them to suffer from a high level of anxiety and hypertension that can lead to different diseases and other health issues. The minimum effect of such conditions is that the dog will not feel well and will not be as active as before.
These conditions need to be treated well on time with the help of effective and high-quality medicines and remedies prescribed by a qualified veterinarian. Thanks to advanced medical research to treat health problems in animals, quality medicines are available that can be very useful and effective for the well-being and good health of dogs.
In this article, we will come to know:
What is CBD?
Composition of CBD
How to use CBD?
Health problems for which CBD is effective
Health benefits of CBD for dogs
Possible side effects of CBD
How to choose CBD for dogs?
Concerns
Is CBD good for dogs?
Conclusion
What is CBD?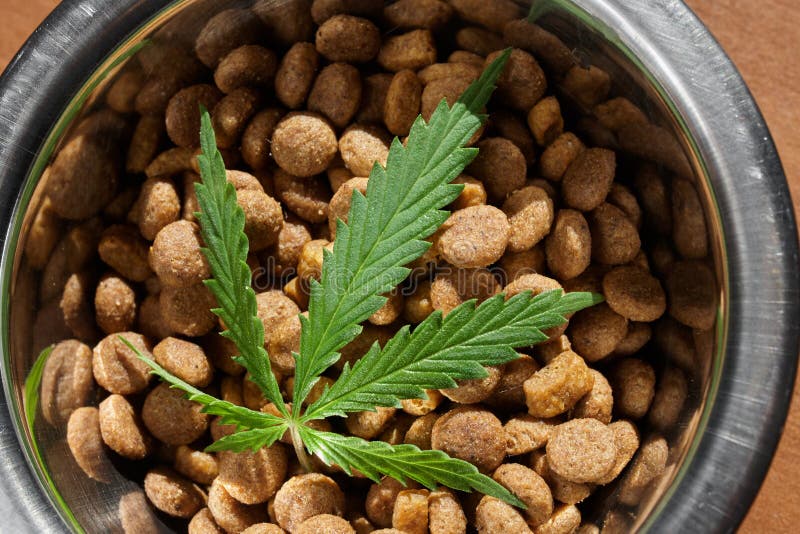 CBD is a sort of herbal product. It is an extraction of buds and flowers of cannabis. Its scientific name is Cannabidiol. It contains little to none of the chemical substances like TCH. Some experts say this compound helps ease pain, anxiety, and  and skin ailments. Research continues to show significant results from using CBD for our pets.  
Composition of CBD
Most CBD  available comes in the form of oil and tincture. The compound CBD is made up of uprooting of the marijuana and hemp plants. It contains none or almost none of the extraction from marijuana that leads to the restlessness of dogs, creating that "high" effect. It is free of tetrahydrocannabinol, which is called TCH. Although natural, TCH is a chemical substance that may not always be beneficial.  
The extended parts of cannabis are considered potentially harmful for dogs. But, used in a moderate amount to treat some medical conditions and problems, CBD shows promise. However, if utilized in large amounts, dangerous toxicity results. Professions use balanced cannabis strains that contain 0.3% TCH or less than that to avoid those dangers. 
In addition, the smaller doses given to dogs ensure safety. The compound, called cannabidiol, is not psychoactive, and it will never cause a high in the dog. Extensive research shows Cannabidiol (CBD) has potential health benefits for dogs.
 How to Use CBD?
With the advancement in the medical health domain in the world, there is vast research carried out regarding the health and well-being of dogs. There is an awareness among owners about what to do when their pet is feeling unwell and how to overcome the problem by finding the appropriate solution.  
The endocannabinoid systems were the inventions of the early 1990s; they were beneficial for the several functions of the dogs' bodies and still are valuable and free of any harm. These systems were used to maintain the immunity, digestion, metabolism, anxiety, stress, pains, skin conditions, and some other diseases of dogs.  
Is CBD Just Like Any Other Oil?
It can be argued that this is just oil and has so many health benefits and has to cure properties of different health problems. This is a valid argument, and it answers that it's barely not oil, but it is used as a medicine to maintain the health of the elderly dogs, as the dogs need extra care and attention in the older ages.  
CBD has precise qualities that have properties to maintain the health of dogs. Some dogs can be reluctant to taste it, but it can be easily given by adding it to dog food and supplements.  
It can also be applied topically if needed efforts are made to monitor the effects that it will have on dogs. Experts recommend introducing it to dogs slowly, steadily, and in small doses. It is to be always remembered not to overuse it, and more doses than the dosage advised by the veterinarian should be strictly avoided.
 Health Problems for Which CBD Is Effective
CBD is an extraordinary product for curing different types of diseases and the health maintenance of dogs. Some of the health problems for which CBD oil can be used with confidence are:
Anxiety and Stress
Nausea
Restricted mobility problems
Epileptic Seizures
Muscle spasms
Pain (Moderate to Severe) and Joints Pain
Digestive System issues
Inflammation
Inflammation of joints
Cancers/tumors (initial symptoms)
Issues related to behavior (Aggression)
Neurological disorders
Problems related to appetite stimulation
Chronic health problems
Health Benefits of CBD for Dogs
There are many health advantages of CBD oil when used for dogs with health issues as mentioned above. Apart from the maintenance of well-being and good health, the following are some other health benefits of CBD for dogs:
Therapeutic Benefits
Sometimes dogs can have a very disturbed and stoned feeling with the use of THC, but one can benefit from the therapeutic effect of CBD without being worried about anything. Moreover, CBD is believed to be non-psychoactive.  
Relaxation Effects
When dogs show a jumpy and tense behavior, especially in the evening, the use of CBD is highly useful and will give a relaxation effect to the dog.  
Help in Sleep and Disturbing Behavior
Since dogs can at times have difficulty in sleeping and disturbed behavior due to dim and low lights (as they don't see well in dark), CBD can be really helpful to relax and put the dogs to sleep.  
Resting and Pain Relief
It has been observed that CBD can prove to be effective in promoting restfulness, support of joints, and increasing cool and calm feelings. Therefore, CBD has effective resting and pain relief qualities.  
Stress Relief
CBD is also used as a stress relief product and relaxes a dog when feeling separation anxiety or any stress that is created by noise.  
Improvement in Mobility Issues
The consistent use of CBD products for dogs shows a visible improvement in restricted mobility. Since dogs can have mobility issues with age or any other problem, this problem becomes very disturbing for the dog and the owner. So, to overcome the issue of mobility in dogs, CBD products can be used with maximum promising results.  
Pain Management/Relief
CBD products are proven painkillers for dogs with chronic, joint, or other pain. It has strong pain management properties that help relieve pain in dogs.  
Anticonvulsant Effect
CBD can be used confidently in case of tremors, seizures, spasms, and tics in dogs. It is considered to be a natural anticonvulsant, and its anticonvulsant potency has been increased significantly with the combination of Phenobarbital. This is considered one of CBD's most beneficial medical uses.  
Anti-Inflammatory Effect
Due to its anti-inflammatory effect, CBD is known to be very useful in treating a wide range of conditions. This is also one of the main reasons for the success of CBD products.  
Anti-Emetic Effect
Some studies show concrete evidence that CBD can act as a very strong and effective anti-emetic that can effectively control vomiting and nausea along with appetite stimulation in dogs. These anti-nausea/anti-emetic effects of CBD are found to be very effective in dogs.  
Reduction in Tumor Growth
In dogs, tumor growth is also a very common problem and is to be treated on time with great concern as this can create substantial health issues in dogs when ignored or not appropriately treated. Studies have proved that CBD is helpful in protecting against colon cancer as it treats the development, generation growth, and spread of malignant tumors (study conducted on rats). CBD has anti-cancer properties is also found to be very effective in the reduction of tumor growth in dogs.  
Promotion of Homeostasis
Most people and pet owners consider dogs' overall health and well-being essential. As such, they want supplements that help ensure dogs' overall health and well-being. Thankfully, CBD not only acts as a medicine for the health issues discussed above. It also helps in the overall health and well-being of dogs.  
Due to its multiple properties to treat different health issues, CBD is helpful in promoting different body functions in dogs. These properties and ingredients when used as a regular supplement are useful in boosting different body systems and also treating different medical issues if any is in the initial stages, therefore CBD can be used as a health food supplement with confidence.
 Possible Side Effects of CBD
Till now,  scientific studies and data remained scarce. Researchers continue to work toward a conclusion on whether CBD products do generate or promote any side effects when used for dogs.  
Nevertheless, there are a few side effects on a small scale that caretakers and owners of dogs observe. It may have adverse effects on the pet if used inappropriately. Following are some possible side effects (mostly due to an overdose of CBD):
Dry Mouth
In dogs, CBD has the side effect of dry mouth; it is followed by increased thirst. Your dog will show the emotions of wanting to quench the thirst urgently or by keeping the tongue out all the time (a possible sign of thirst in the dog). This must be observed closely and intently.  
Low Blood Pressure
With a little overdosing in some dogs, it can be seen that they become lazy and inactive and a sudden drop of some points in the blood pressure can be observed.  
Lightheadedness
Although the side effects of CBD are not very common and adverse, they can also create a feeling of lightheadedness for the dogs.  
Drowsiness
Most people use CBD to treat anxiety in their dogs. Therefore, it can create a sense of sleepiness, drowsiness, lethargy, and tiredness in most dogs.  
For all the above-mentioned side effects, now the question arises "Is CBD good for dogs"? The answer to this question is that CBD oil is perfectly safe to be used for dogs for treating ailments and health issues, and it is free from any allergic contents. Also, CBD is beneficial for the maintenance of the good health of dogs when used as a regular supplement.
 How to Choose CBD for Dogs?
Your search yields much information about pets' health concerns and well-being, especially dogs. In this regard, choosing the right CBD product for your dog can be of great concern and difficult. The information listed in the article can be helpful in the right choice, but you have to start thinking about "Is CBD good for dogs"?  
Now, if you choose CBD oil for your dog's treatment with the guidance of a certified veterinarian, a few points are to be kept in mind while choosing the right CBD product for your dog.  
Points to Keep in Mind
You should always look for a quality oil to use. Not all CBD is organic, but it should not contain solvents or any pesticides.
Do not think that purchasing a cheaper product will be free from added chemicals and other inexpensive ingredients. One thing to remember while choosing CBD is that not all are created equal. Spending more for a better quality often produces much better health benefits. Ultimately, your cost may be less by choosing the better quality.
Always buy good and certified CBD oil. By this, we mean that you should see the list of ingredients and the health certificate stamp on the label of CBD oil. The seller is responsible for the certification of CBD oil for dogs.
Make sure that CBD oil has little or no tetrahydrocannabinol (TCH).
Buy CBD in oil/ liquid/ tincture form because it suits dogs. It can be given quickly, and the dosage can be adjusted in the droplet form.
Concerns
CBD is a product that people use as an effective medicine and to treat different diseases in dogs. It is used to maintain the excellent health and well-being of older dogs. CBD is good for dogs' health, but there are some concerns you need to know before trying it for your dogs. These are stated below:  
First of all, you must try to find out the actual reason for the change in activities/ behavior of your dog.
CBD oil for dogs is safe as it contains no harmful chemicals. You must be very careful when using CBD oil because there is always a need to take care and precautions while using any medicine. Keep in mind any reaction that medicine can generate in your dog.
Use a small amount of oil for the first time.
You can use it topically but do consult a veterinarian before. And ask whether it can be used on a specific part of a dog's body.
Give a drop of CBD oil to your dog for the very first time; if your dog finds it all alright to taste, then you can give the total dose, and if the dog finds it difficult or shows unlikeness to it, you can try it introducing by mixing it into food supplements and any favorite food.
You can give CBD oil to dogs, preferably at night. It is mainly used to get rid of anxiety, creating sleepiness.
Despite all the stated concerns, many dog owners use CBD oil and have shared a good experience after its usage. You can also choose CBD for your dear pet.
 Is CBD Good for Dogs?
According to the medical science of pets, CBD oil is ideally safe for dogs to treat various medical conditions. You should give an advised dose and look closely at your dog's activities after the dose. It is better if the oil is lab-tested.  
Apart from having many health benefits of CBD for dogs, it is to be noted that it is legal to use CBD for dogs worldwide.  
Good information about the CBD composition is that it does not take your dog high. It will keep your dog calm and relaxed with no possible harmful effects if you have purchased good-quality CBD oil.  
Your Vet's Advice
Consulting your vet for recommendations on the Health Benefits of CBD for dogs brings more information to help you decide. While some vets remain quite cautious, many know the studies and research. In fact, some use CBD within their practice already.  
It depends on the veterinarian that he/ she will recommend this oil to use for your dog or otherwise. Some veterinarians want to provide their own herbal products, but studies and data show that a large veterinary population favors CBD oil for dogs. Their recommendations are dependent on the condition of your pet.  
Providing the proper dosage of CBD oil seems quite easy and convenient. Just drop some of the content with the help of a dropper into your dog's mouth. Therefore, CBD is good for dogs and other pets too.  
Even easier, some companies now offer treats with CBD. In this way, your pet enjoys his pleasure, and you know that he has eaten the correct amount of CBD.  
The top-quality CBD products are constantly tested and checked by experts, this quality makes it a unique and safe product to use for pets.   Still, the research on CBD oil is in progress to make more clear interpretations and guidelines for its users. Colorado State University also recommended it, stating that it is safe for most dogs.
 Conclusion in Health Benefits of CBD for Dogs
Further research studies are in progress regarding the use of CBD oil and treatment for dogs and small-scale studies conducted in the past have shown promising results.  
In the near future, we can have results of studies showing the ailments for which CBD oil and treatment are helpful. 
Till now, no negative health issues or major side effects have been highlighted by the people using CBD oil or treats that include veterinarians or owners, etc.  
Furthermore, its ingredients are organic/ herbal, extracted from the stalks, buds, and flowers of the hemp plant, and its use by humans is also on the rise. Therefore, experts often recommend CBD oil treatment for dogs that have issues. Such needs include stress, anxiety, inflammation, pain, joint problems, and digestive issues.  
Also, advice from a veterinarian in this regard helps you decide.  
Frequently Asked Questions
What is CBD for dogs and how does it work?
CBD (cannabidiol) is a natural compound derived from hemp plants. It interacts with the endocannabinoid system in dogs, helping to promote balance and overall well-being.
What health benefits can CBD provide for dogs?
CBD has been reported to help manage pain, reduce anxiety, alleviate seizures, and support joint health in dogs.
Is CBD safe for dogs?
When sourced from reputable manufacturers and administered in appropriate doses, CBD is generally considered safe for dogs. It's crucial to consult a veterinarian before introducing CBD into your dog's routine.
How can I give CBD to my dog?
CBD for dogs comes in various forms such as treats, oils, and capsules. Choose a form that suits your dog's preferences and follow dosing instructions carefully.
Can CBD make my dog "high"?
CBD is non-psychoactive and should not make your dog "high." It contains only trace amounts of THC, which is responsible for the psychoactive effects.
Can CBD interact with medications my dog is taking?
CBD has the potential to interact with certain medications. It's important to consult your veterinarian before giving CBD to a dog taking other medications.
🐾 Elevate Pet Health & Safety with Us! 🛡️
Dive into a world of safe pet health improvement and safety tips. Explore engaging content, insightful product reviews, and join a passionate community of pet enthusiasts.
Follow us on:
Together, let's create a safer and healthier world for our furry companions! 🐶🐱🐾