LifeWithMyDogs is supported by our audience. When you purchase through one of our links, we may earn a small affiliate commission.  As an Amazon Associate I earn from qualifying purchases. Your cost is not affected.
**********
ULTIMATE GUIDE TO DOG AGILITY AT HOME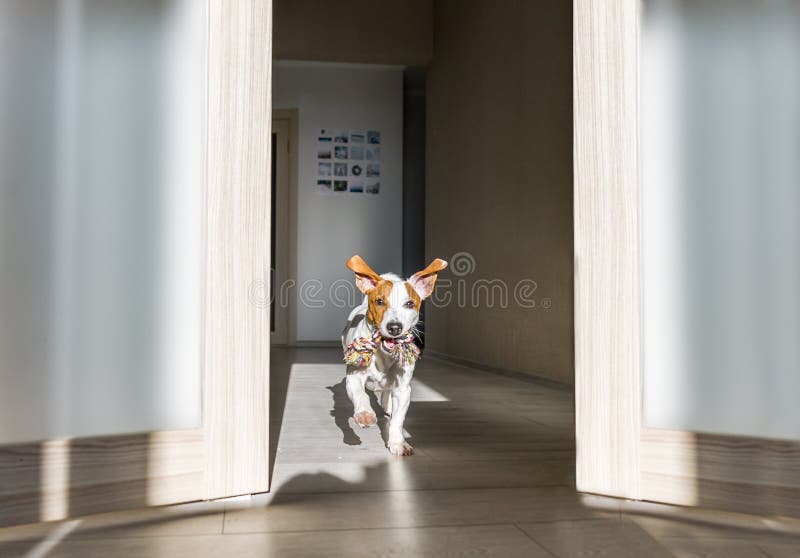 You've undoubtedly seen agility on TV, or maybe you've been fortunate enough to attend a local agility trial personally. You thought it seemed like a fun thing to do with your dog, no doubt. Well, that's it! Dog agility, since it's thrilling, though, and a lot of fun is one of the fastest-growing canine sports in the United States. Moreover, training dog agility at home is also increasing day by day.
Agility courses, of course, are a perfect place to launch your sport. But maybe your dog is still a puppy, you're still teaching basic obedience, or before investing in lessons, you want to get a feel for things. In that case, you will do several activities at home to train your dog for agility challenges.  Moreover, and gauge your excitement and enthusiasm for the sport. And even these necessary skills will help develop your dog's morale, minimize his fear, increase his trust. Moreover, and exposes him to new experiences as a bonus.
What is the dog agility sport?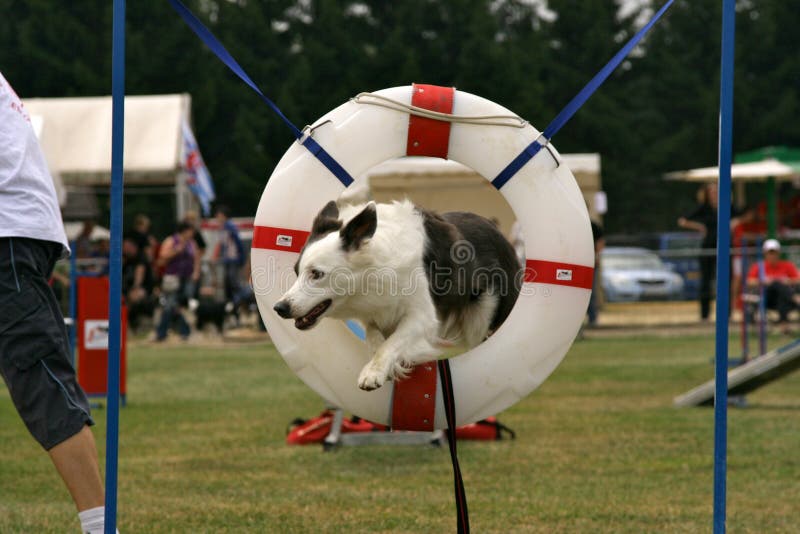 Agility is a sport for dogs that is competitive. It is an obstacle course made up of jumps, walkways, and tunnels. Dogs and trainers operate as teams, with the handler helping the dog in the right order to overcome the obstacles.
Some people do agility training just for fun, while others enjoy participating in agility trials. At the problems, teams of dogs and trainers compete to clear the obstacle course the quickest and with the least errors.
Agility training can help dogs' well-being; it works the part of their brain connected to completing activities. Moreover, making them feel that they have achieved something useful rather than just walking or running. This suggests that they will most probably be calmer and have less anxiety during the night.
Is Dog Agility Training Fun for your Dog?
Fun and physical activity are the two most essential aspects of agility training. Nearly any dog will do agility training. However, Good health is the only prerequisite. The numerous obstacles are customized to the dog's size. A certain level of obedience is fundamental before you start agility training. Moreover, dog agility at home could prove beneficial in this way.
Agility and mobility exercises are not only enjoyable, but they train your dog's body sensitivity and build up his self-confidence as small tests of bravery. They even help you direct him into all sorts of roles and show him the way you are.
Top Best Dog Agility Ideas at Home
An agility course you can set up in your backyard for healthy, enthusiastic dogs can be just the outlet for their limitless reserves. For those days when you want to stay close to home and provide the stimulation, your dog needs to keep active. Moreover, to remain functional and safe, a homemade backyard agility course is also perfect.
If you want to start doing agility training with your dog, but don't know where to begin, you can do ten basic dog agility at home. Let's begin!
Weave poles are an essential component of any job on the backyard agility course. The dog's flanks, joints, and muscles work by weaving back and forth along the row of six upright poles. Luckily, when it comes to fashioning a backyard weave pole course, there are several DIY choices. To build your homemade practice, take a look around the house and garden shed.
PVC piping may use to build poles for weaving. In a line, push 10-15 into the turf, and focus on running back and forth through bars with your dog. The first few times, start slow and remain close to your dog to get him or her used to running the weave pattern. Reward good runs and offer plenty of praise.
To keep your dog safe, here are a few things to remember about weaving poles for dog agility at home.
Adhere not closer than 24 inches apart to the existing industry practice of spacing agility poles. You don't want to damage your dog's neck with high-speed twists and tight turns.
Agility weave poles are, given these quick, tight maneuvers, not ideal for dogs with a history of ACL tears. And if your dog's old injury has healed without treatment, your doctor would probably strongly suggest that you omit the weaving poles.
It's vital for puppies whose bones and joints are still growing not to try any jumping or climbing that might strain the bones of your pup or cause injury. For puppies, never use traditional agility equipment-just it's too high.
Instead, use planks or bricks to build a low-lying dog walk to get your pup started training as a puppy, not more than a few inches off the ground. This will get your pet used to walking on different surfaces and elevated dog walks for the agility drill, but without causing injury.
For dog breeds susceptible to hip and joint problems, an excellent preventive method to ensure good joint health is an exercise that gets them to jump. Jumping also helps in their hindquarters to develop the muscles while also providing dogs with plenty of fun.
A few items found around the home and garden shed make a homemade jump easily achieved.
Look for something long and robust for a jumping rod, such as the handle of an old broom or shovel or a shower curtain rod. Try encasing the handle in a pool noodle if you want to cushion any collisions.
Take a few chairs and put the rod on the rungs to protect the base for your jumping rod, with duct tape, if necessary. You may also slip it through the openings of two laundry baskets, a pair of plastic storage crates placed upside down, or a couple of cinder blocks.
For dogs that have the spring and bounce to leap, a jumping hoop is an excellent choice. Take a noodle or pool hula hoop and duct tape between two old benches.
Using a long wood piece (eight feet or so) and a large amount of PVC pipe, create a teeterboard. Buy a line at least six or eight inches in diameter and mount it to the board's center to create a working teeterboard using carriage bolts.
Moreover, to give your dog traction, brush the top of the board with anti-skid paint. The first few times he or she walks the board, make sure to completely embrace your pup, as it will be an incredible experience.
 What dog is not in love with zooming through a tunnel? Adding one to your arsenal is a great way to score early success. Moreover, you might already know, success offers the base you need to train your dog.
Although you might want to invest in a dog tunnel, many home-agility studios make do with a play tunnel for a kid. The good thing about these is, for quick cleanup, they are quickly folded and put away. And if you don't have one at home, you can have a new one for a small upfront fee.
In a pinch, tables pushed together can also act as a tunnel. Drape a floor-length tablecloth (or an old sheet) over two sides to create the sought-after tunnel effect. However, for a longer tunnel, bring several tables together.
One of the best dog agility ideas at home is this jumping through a tire. To make a jump for your dog, hang an old bike or car tire from a strong tree branch. It may be a good idea to start by turning the tire reasonably close to the ground, depending on your pup's ability as a jumper. Moreover, it can progressively be upgraded as the capacity and trust of your dog increases.
You can have jumped in the agility of your living room, depending on the size of the space. Moreover, on the size of the dog, as well as the flooring. It is possible to create suitably low jumping elements from various items:
Rolled-up covers.
Tight shelves.
Empty boxes of plastic blossoms.
The broomsticks.
Below are ways your dog learns to jump:
In the beginning, make things easy for him. Arrange the hurdle so that your dog can't pass beside or below it, preferably. You are using lateral constraints, door frames, or seats.
Encourage your dog, with the help of some treats, to leap over the obstacle. In the beginning, you might hop with him. Or first, you walk over the barrier, then coax your dog to the other side.
Insert a verbal prompt (for example, the word "jump"). When your dog knows the game and has attempted numerous obstacles, and send your dog with it over the hurdle.
Another fun addition to your dog obstacle course might be Ramps. Some large plywood and cinder blocks will make it a simple ramp for him to race up and down. However, make sure they are stable and stop your dog from running up or down without moving to help keep him safe.
Dogs who enjoy games of agility certainly need to have a strong sense of balance. A balance board will not only help your dog improve those abilities; it will also help them develop their core strength and overall fitness.
These boards come in various sizes, and even if they're trapped indoors, you can set them up indoors so that your dog can get some exercise. If you are working on your dog's coordination and strength, you will probably see the results the next time you visit the agility track.
Dog Agility Types of Equipment
Do a quest for the best equipment kits for puppy agility, and you will find something unique. However, we have gathered some real dog agility equipment for your dog.
A reasonably necessary package that's perfect for beginners is the Paw Hut pack. There's not a lot of bells and whistles in it, but it's undoubtedly going to get you started, and the price is right.
Pros
Ground stakes and ropes to secure the outdoor course include.
Lightweight and comes with bags for each item for carrying.
High duty, tear-resistant polyester material
Greatly rated by users
Excellent value for money
Cons
If your dog fails the leap, the hurdle does not fall. For the future, something to hold in mind.
Not the most robust package, but puppyhood should endure.
Although this may not be the top of the line, it is a highly rated product with very few users' complaints. There is no reason why it shouldn't last across puppyhood and into the adult years as long as you take care of it.
Pros
A total of six weaving poles, with metal spikes that can hold in the dirt.
Change the spacing of the poles as you like.
Pleasant wide tunnel for larger breeds
Includes compact cases to hold
Cons
Weave poles are challenging to bring in and to get out of the field.
Fabricated in China (to be fair, most of the sets are)
Give the Mimu a try if you're looking for a budget-friendly starter package for small to medium dogs! As I can't see it holding up past puppyhood, the Mimu is undoubtedly a "starter set only" box. However, the price is right for the total value, so it's a decent choice for those on a tight budget.
Pros
Suitable for dogs up to 90 pounds, small to medium
Screwing stakes into the field for additional stability
It comes with bags for carriage
Cons
It's not weatherproof, so it can't leave in the rain.
The tunnel consists of fragile material,
Although it's ideal for puppies, it will quickly outgrow by giant breeds.
Conclusion
As you get started dog agility at home, bear in mind that most dogs will learn and master the various obstacles in good physical condition. But some dogs catch on quicker than others, like any lesson, so if it takes a while, keep at it, be patient, and if one technique doesn't work, try a different approach.
Read More
Benefits of dogs to their humans
10 Tips to Make your Dog's Life Happy and Healthy(pedigreefoundation.com)