LifeWithMyDogs is supported by our audience. When you purchase through one of our links, we may earn a small affiliate commission.  As an Amazon Associate I earn from qualifying purchases. Your cost is not affected.
**********
Find Dog-Friendly Beaches In Florida For Your Pooch
Pet owners take their four-legged pals to dog-friendly beaches in Florida. Letting pets visit coasts is a good idea for them to have a great time. Seaside locations offer moments of freedom, fun, and exercise for dogs. These spots also give pooches the sunlight and sea breeze they need for their health. Thus traveling to a seaside spot with our furry friends has many benefits. This article will guide you through the best dog friendly beaches in florida.
With or without a leash, we can let our canine companions do some frolicking on coastlines. It's where they could stretch their legs and even socialize by meeting fellow dogs too. Yet it's not all about them having the time of their lives there. Pet parents can also benefit a lot from going to shores that allow furry friends to tag along. After all, humans could use some sun, fresh air, and walking from time to time.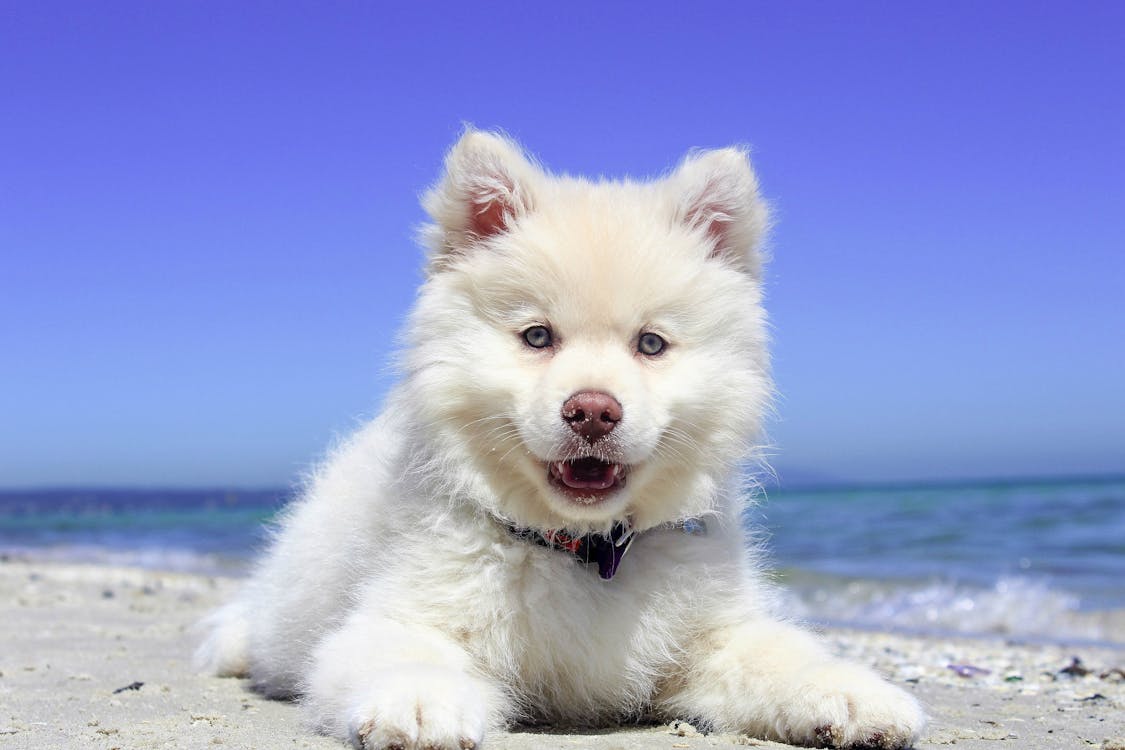 Safety When Taking Your Buddy To Dog-Friendly Beaches In Florida
Get your furry friend to a beach since it's good for its mind and body. What's best is that you take it to coasts that accommodate pet dogs too. That's so it would be where it could have the privilege to do what it pleases without you worrying a lot.
But remember that there may be some things that we need to teach our dogs before they could enjoy the shores. Also, we must make preparations to counter any problems that may surface. With these things, we'll have peace of mind and keep our dogs safe while having fun.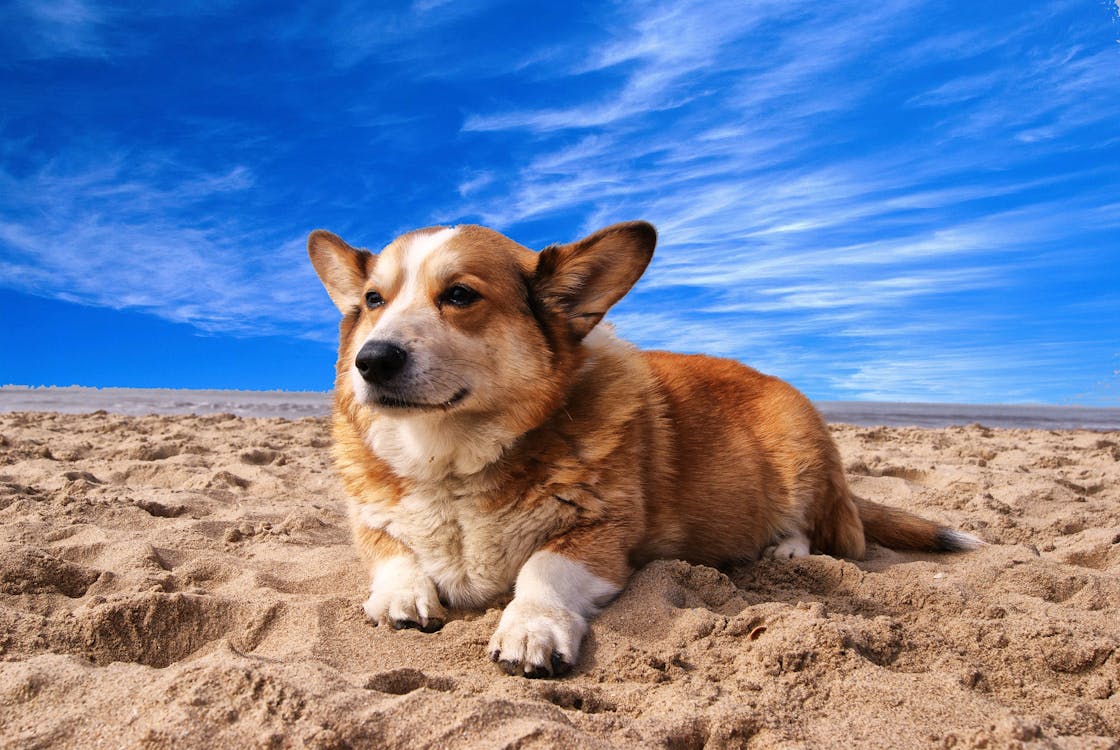 Pooch Care Tips On Dog-Friendly Beaches In Florida
Give a dog sun protection. Even pooches are at risk of having a sunburn or skin cancer. So get something to protect their skin from intense heat and the harmful rays of the sun.
Teach pooches how to swim and supervise them even if they are already good swimmers. Canines may imitate their peers when swimming on pet-friendly beaches in Florida. But leaving them on their own isn't a wise decision because even they can get in trouble.
Be ready with fresh water and shade. Ingesting too much salt water can poison pooches and the heat can exhaust them. Always bring lukewarm or cool water to quench their thirst and hydrate them. Be ready to bring them to areas where they could also cool off their bodies.
Watch the waters. To prevent them from drowning, check the water depth of a beach and if there are tidal waves. Also, make sure that they only submerge or float where there aren't creatures that could hurt them.
Rinse their fur after soaking or swimming. After getting wet, it is important to clean dogs. It's to get rid of possible bacteria, sand, and other things from their bodies.
Clean up after them. It's to take care of the dog-friendly beaches in Florida. Canine excrement can contaminate the sand and coast water. Such could harm aquatic life because of its ammonia and nitrogen content.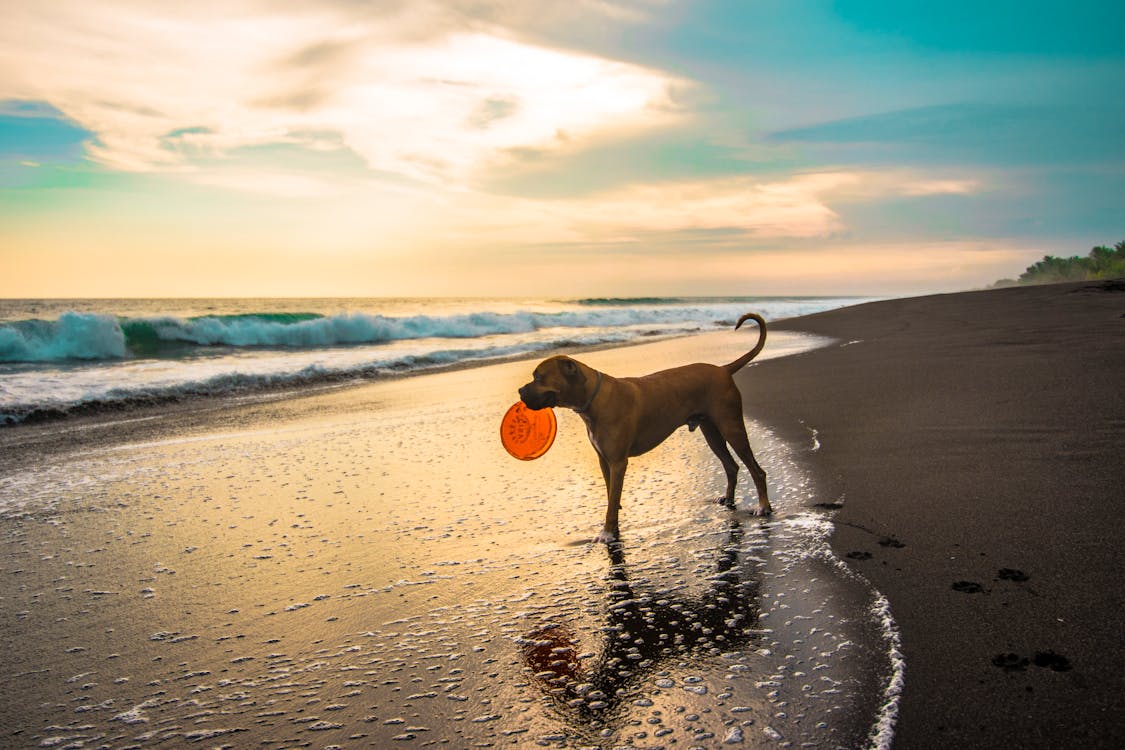 Walton Rocks Beach / Dog Park
It is one of the ideal pet-friendly beaches in Florida. What makes it so is that the 24-acre seaside spot is accessible to and even designed for dogs. That's because it's an open space and a long stretch where pooches can walk or even run wild on sand without a leash. The water is clean and spacious enough for visitors and their pets to enjoy. So it's no wonder why many pet lovers travel with their pet companion to this seaside spot.
The water is excellent for fur parents and their pooches to dip into or swim. Fish and tidal waves are there so fishers and surfers can enjoy visiting the beach too. The coast pavilions and amenities like picnic tables for comfort and eating. It has bathrooms where folks and their four-legged companions could rinse off too. Thus, it's a spot for human and dog relaxation and adventurers.
More Information About It
It's one of the free dog-friendly beaches in Florida situated at the South Ocean Drive and Jensen Beach. You won't have to pay for anything to go here and also have the chance to visit the "Pineapple Capital Of The World".
Bonita Beach Dog Park (Beach)
This is also one of the free pet-friendly beaches in Florida that is pristine. It is ideal for travelers with their canines due to its spaciousness and freshwater. It's a forested spot in Bonita Springs that is around six acres. The area allows pooches to run free and splash in the water together with people and other dogs.
This park is open for all Floridians and there is no one there to supervise travelers. People coming over are responsible for themselves and their pets. It means making sure dogs behave and picking up garbage and pet waste.
Other Details About The Park Beach
The recreational ground in Bonita Springs offers fresh air. There are plenty of trees, shrubs, and grasses in the surroundings. Most of the ground is soil but there are asphalt pathways too. Fenced areas separate different dog breeds. After all, it may be challenging to mix small, medium, and big pooches. Thus the place can let people and their four-legged friends enjoy nature. That is while the dogs stay in the group where they belong.
For all park-goers, a covered pavilion is available. Aside from that, paths that lead to picnic tables and benches are there too. Of course, there are also restrooms to use. So folks can enjoy visiting this area that people treat as one of the dog-friendly beaches in Florida.
Dog Beach At Pier Park Panama City Beach
This is where folks with their furry pals can get quality sunshine and sea breeze. Guests also get 400-feet of white sand and clear beach water. But park authorities insist that canines stay on a leash while walking or playing on the coast. So it's easy to say it's a beautiful seaside spot with disciplined pets as visitors.
It's a part of the pet-friendly beaches in Florida and at the west of Russell-Fields City Pier. It is also on the other side of Pier Park. Reaching this coastline requires using the Panama City Public Beach Access #56 and #57. There's no hurry to go here because it is also open from dusk until dawn.
Rules For Visitors
Canines need to stay in the confines of the Dog Beach where there is a sign for it. Owners must bring their dog's vaccination records, identification tags, and leash. Pooches with a history of biting must have a muzzle on at all times too. So the park is safe for pet owners and visiting dogs.
Authorities prohibit the carrying of dog food bowls and things that may end up as garbage. What they encourage is bringing bags for pet waste disposal. Thus the beach always stays clean and enjoyable for guests.
Things To Consider When Visiting Dog Friendly Beaches In Florida
Plan activities in advance.
The beach is open to all sorts of fun, but it pays to organize the set of activities to do. On the sand, we can walk our furry companion or make it run. We can also allow it to interact with other canines. Still, there's the option to play fetch. With planning, at least we get to do a lot during our visit. Yet be open to some spontaneity because sometimes it makes things more interesting.
On the water, we can play fetch with toys too. It's that or we could try to go swimming in shallow waters. With this, we get to have fun and supervise our pets at the same time. When we're around, we could protect our dogs from waves that might carry them and see to it that they stay afloat. But we can also choose to ride a boat if one is available.
Keep your pet's safety in mind.
On dog-friendly beaches in Florida, many things could happen. If we're not careful, our furry pals could end up ingesting things they shouldn't put in their mouths. A lot of dogs drink saltwater and having plenty can be quite dangerous. There may also be trash and sea creatures that may harm our pets when they come close or try eating them. So we need to watch our canine companions while they are on the sand or in the water.
In Conclusion
From time to time, we may want to bring our trusted companions to the dog-friendly beaches in Florida. Examples of these are the Walton Rocks Beach Dog Beach and Bonita Beach Dog Park. Another one is Dog Beach at Pier Park Panama City Beach. These locations give canines the chance to have some beach fun with or without a leash. So this is where we take them if we want them to enjoy and be active and free.
There are often rules for these coastlines for dogs so we need to read them before traveling. Also, preparing things to bring and the activities to do are important. Yet, though these things need effort, they are worth pursuing. After all, it's the least we could do for our trusted furry pals for the companionship and help they give us.
Read More
Love Your Pet Day Activities For You and Your Pup
Vacation With Your Pet Made Easy
Going To The Beach: How To Prepare Your Pup