LifeWithMyDogs is supported by our audience. When you purchase through one of our links, we may earn a small affiliate commission.  As an Amazon Associate I earn from qualifying purchases. Your cost is not affected.
**********
Pet-Friendly Camping For Families With Dogs
Pet-friendly camping in Florida is a recreational activity to get away from the modern world for a while. That would be to enjoy the pleasures of nature. Usually, people from different parts of the globe set up camps in various sites all over the world. Yet so many also bring their four-legged companions with them. So, as pet parents, folks have the option to bring along their furry friends during camping trips. Besides, travels often turn out better than expected with companion animals tagging along.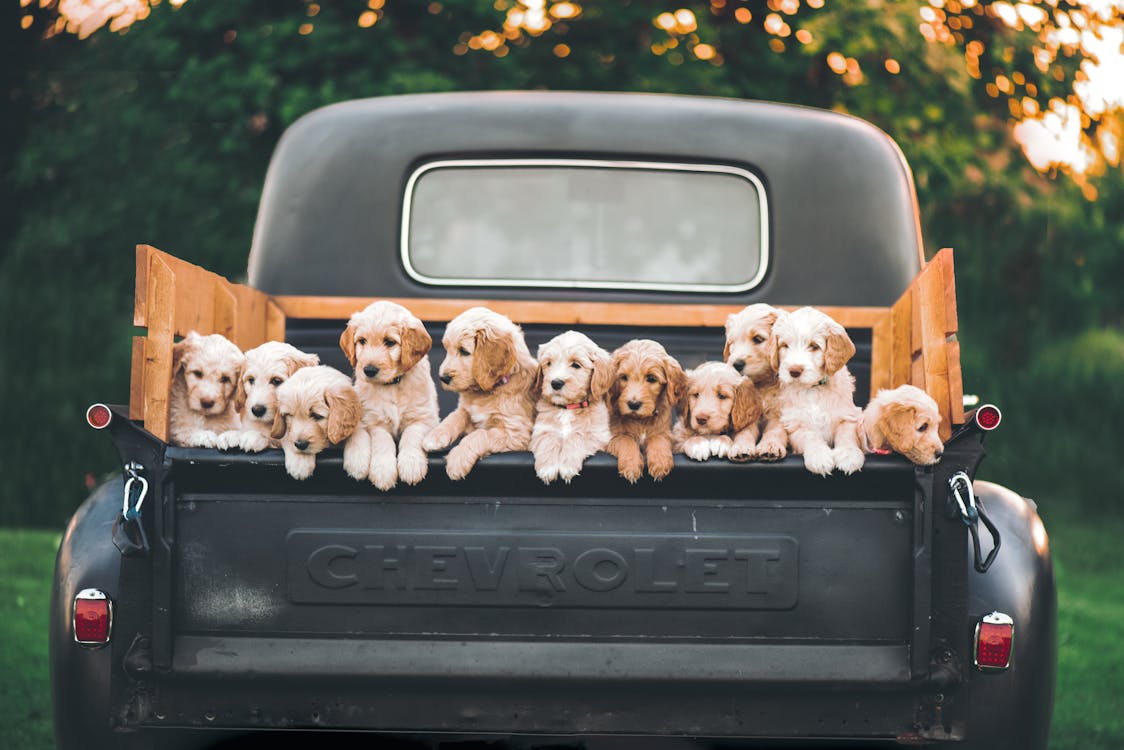 For this Florida outdoor activity, it's important to look for a nice spot to camp. Of course, it has to be somewhere that allows and accommodates animal companions. Plenty of Florida state and national parks with campgrounds make this possible. Still, there must be preparations for traveling with canines too. That is so staying outdoors with them would give fun and relaxing experiences. Yet, though it requires effort, it's a pursuit that is worth it for its benefits.
Big Lagoon State Park For Pet-Friendly Camping
This is a nice state park that accommodates RVs and allows dogs to go in. As long as canines are on their leash that is no more than 6 feet then there should be no problem. The place permits its guests with their pet companions to stay overnight. But, besides getting permission for that, the park itself is great for camping. It has plenty of space and amenities for travelers with their four-legged dogs to enjoy. So it's safe to say that it's one of the recommended dog-friendly RV parks in Florida.
To reach it, travelers need to get to Pensacola Florida, and reach 12301 Gulf Beach Highway. That would be in Escambia County. The entrance fee per vehicle here is $6. Yet many consider traveling to this destination excellent due to what it offers. It has hiking trails where owners and their canine companions could enjoy walks. Plus, it's where pet owners can enjoy the waterways doing boating or kayaking. Still, dogs cannot visit swim areas. Yet at least the park has plenty of ground and lush greens for pups and grown dogs to frolic. We will likely see our pets wagging their tails when they come here.
Below are the examples of state parks where owners can bring their four-legged pals.
Fred Gannon Rocky Bayou State Park
This is a great pet-friendly camping site situated in Niceville Florida. It's not only the availability of pet lodging nearby that make this spot great for travel. The park has areas that allow recreational vehicles to park for camping. Still, the spot has plenty of sections for interesting and exciting trip activities. After all, wetlands, sandhill forests, and wooded trails surround the park. Visiting dogs get unique scents and see other plants and creatures that may be new to them. So it's perfect for human and canine adventures.
Offering hundreds of natural landscapes for recreation, this park is exquisite for vacations. Yet it requires an entrance pass that costs $5, with overnight stays for $16 per night. Also, those bringing their RVs need to pay $7 too. But, despite the fees, there we can try hiking with our leashed dogs on the park's beautiful and natural trail. Also, it provides chances for pet owners to do some fishing and paddling in the aquatic preserves.
Pet-Friendly Camping In Ochlockonee River State Park
Open from 8 in the morning to sunset, the hundreds of acres of the park provide a variety of land and coasts to enjoy. Travelers with their furry companions also access many spaces and amenities for recreation. There are picnic grounds, campgrounds, bathrooms, showers, and pristine waters for watersports. So tourists have many things to do while they bring their pets with them.
We can enter this park at 429 State Park Road, Sopchoppy for $4 per vehicle. Staying in the Florida family campgrounds costs $18 per night. This place has 30 campsites available for pet parents with their furry kids. There, we can walk or run with our pooches for nature exposure and enjoyment. Still, this park has two paths that are often solitary yet filled with wildlife. These are the Ochlockonee River and Pine Flatwoods nature trails. Even so, guided tours are available for an educational and entertaining journey. Thus it is also one of the worthy dog-friendly RV parks in Florida to visit.
Camping In Kissimmee Prairie Preserve State Park
We can also try pet-friendly camping in this Okeechobee Florida park. People are saying that this recreational spot is busy with bikes and so many hikers. Thus, aside from it being part of the rules, keep your dog on a leash while inside. It's for your furry companion's safety. Still, the campgrounds are spacious. They allow canines to roam while on a leash. So it's still an example of the excellent dog-friendly campgrounds in Florida.
Though the hammock trail and other areas are only for people, the park is healthy for dogs. It isn't only a dark sky park that is ideal for stargazing. It's a nature reserve with wetland vegetation, fresh air, a variety of flowers, and oak hammocks. Dogs also often enjoy their visit to this spot because of the smells they get to sniff. Thus the Florida family campgrounds in this area are great for canine strolling.
Andrews State Park For Pets
We can choose this park for an excellent seaside experience. It comes with pet-friendly camping options. The entrance is $8 per vehicle with 2 to 8 passengers. That is to access the 178 spacious campsites available in the place. Dogs get to meet their fellow furry friends because it's open to canines. Per night it's $28, without tax, yet includes water and power already. Thus we can bring our RV here, let our dogs have some fun, and get entertained ourselves.
It's one of the Florida family campgrounds that are easy to love. Not only does it have parking spaces for the RVs but also nice spots for camping. There are picnic tables, grills, and areas for bathing, laundry, and dump stations. Dogs can have some fun in the sun in this hotspot plus take trails to meet wading birds and other animals. So it's a great tourist destination where furry companions can relax and see plenty.
Before Camping Outdoors With Family Dogs
When visiting dog-friendly campgrounds in Florida, make preparations. Trips become enjoyable when everything is in order. So, once you have a good destination in mind, prepare first.
Dog Owners Must Do These
Bring important documents. Included are medical records like those for vaccination.

Be familiar with park rules and regulations. When bringing a dog, take note of pet policies.

Train dogs to meet other canines and people plus to behave. This is to avoid preventable conflicts during trips.

Educate canines to obey commands. Pet owners should always have control over their dogs.

Bring along travel essentials. Examples are food for nutrition, water for hydration, and bags for waste disposal.
Benefits Of Pet-Friendly Camping
Gives feelings of security while camping.
We can feel more secure with our dogs with us during camping trips. There would be an extra set of eyes to ensure our safety in Florida family campgrounds with them around. Likewise, dogs have a strong sense of hearing and smell. So they may be able to detect problems way better than we can and help with our security. Take note that there are risks to staying outdoors during nighttime. Thus it makes sense to bring a pet companion along for some protection.
It reminds us to live in the moment more.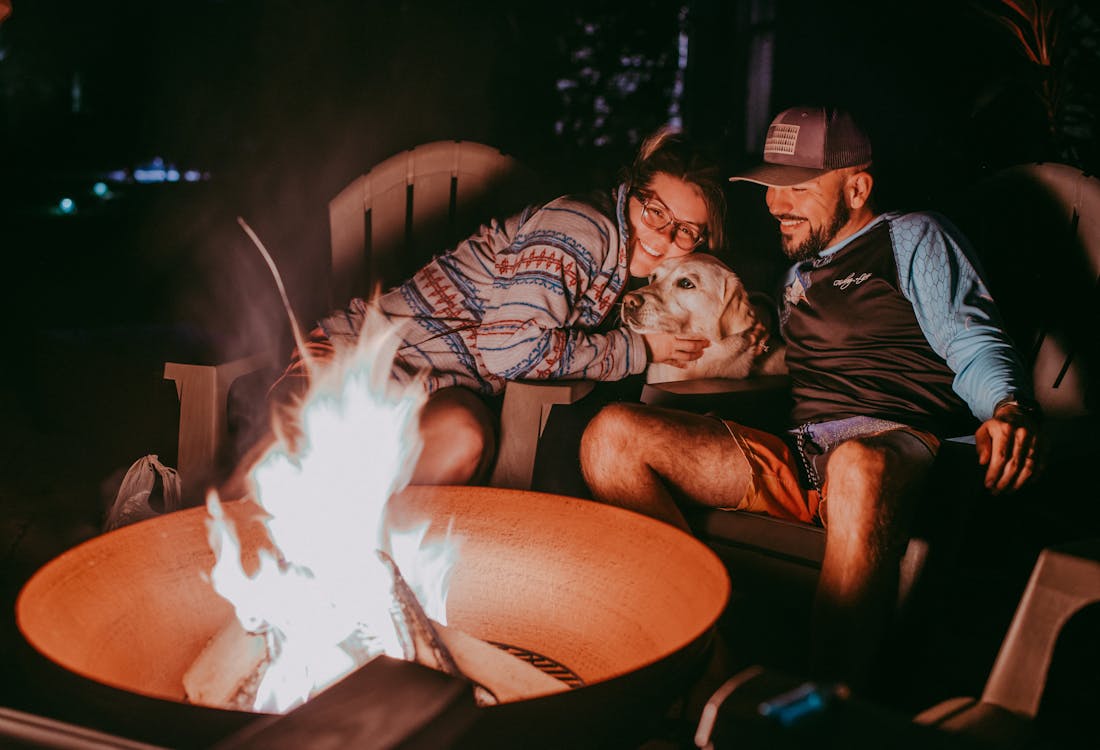 Camping in dog-friendly RV parks in Florida with our pet canines does this. The experience allows for seeing and appreciating things as they are. This somehow deals with issues like stress, depression, and anxiety. Dogs have it in them to live without worrying so much. They are often grateful for the playtime, care, and food that they get. Seeing them behave this way may remind us to appreciate the present more rather than worry. This is why pet-friendly camping is worth the effort.
Enhances the human-animal bond between us and our buddies.
Pet owners take their pets to Florida family campgrounds for a better relationship. When we bring our buddies during our travels, we permit them to have unique experiences. For that, our four-legged kids are grateful. During our trips, we trust our pets as well as they have confidence in us. We encourage them to enjoy as well as they do the same for us. Thus better bonding comes out of pet and human journeys together.
Humans can overcome loneliness when they're with animal companions. Canines also feel important when people bring them on trips as part of their family. So it isn't strange why so many visit Florida state and national parks for pet-friendly camping.
Provides opportunities to do get physical activities.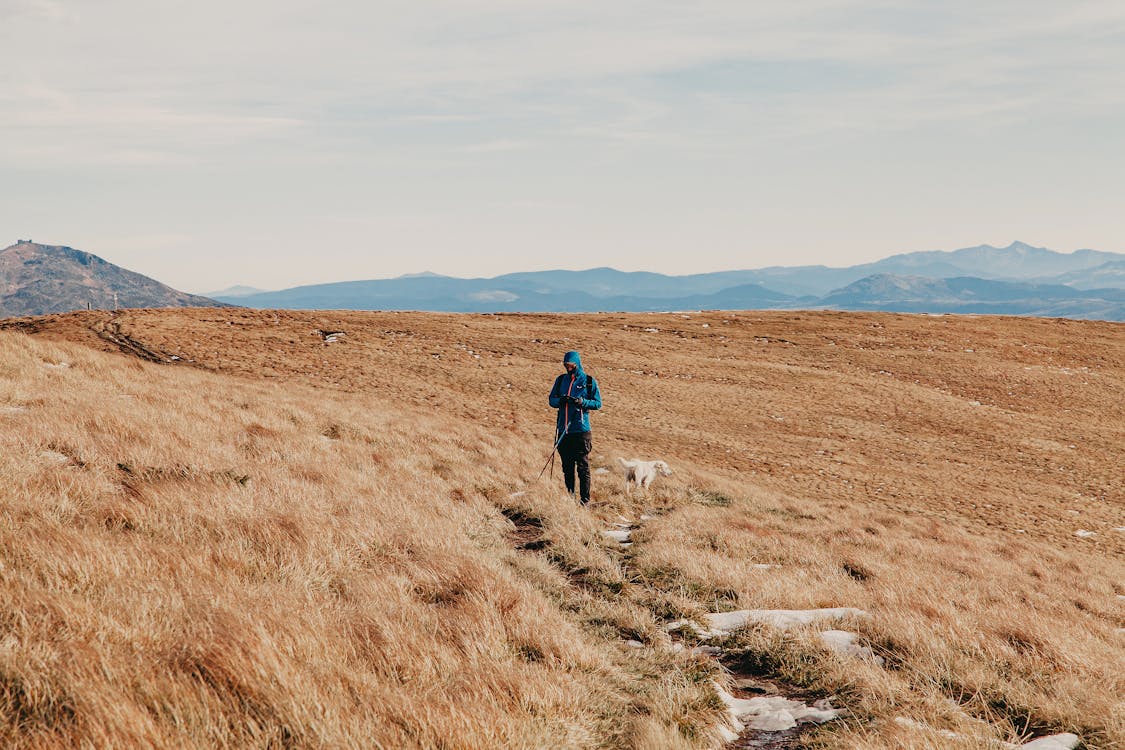 Walking and playing with our pets in dog-friendly RV parks in Florida make us healthier. That's because being active with pooches burns calories and helps with weight management. Canines often run faster and are more agile than most humans. So it may be quite challenging to catch up to them. Also, even if they are on a leash, they pull to reach certain things. Somehow, that provides resistance training to humans. Thus camping in Florida family campgrounds with pooches is great for health improvement.
In Conclusion
Bringing furry companions for pet-friendly camping has many benefits. Doing that is healthy for the minds and bodies of dogs and humans. It also improves the relationship between the two. Since there are different campsites to choose from, it would be wise to do some research first. Looking for various Florida nature reserves is a smart move for this. It's because the different dog-friendly RV parks in Florida have unique offers to guests.
It's only that, before taking a trip, be ready. We need to make sure that we can control our four-legged friends and that they have everything they need. It's so benefits of visiting Florida family campgrounds become achievable. Now, with all these, is taking dogs on outdoor camping trips worth it? The answer is yes. They too deserve some time to get in touch with and enjoy nature.
Read More: